This week, we are going to take a break from our regularly scheduled social distancing post to talk about face masks. As many of you know surgical masks, N95 masks, respirator masks, dust masks and the like are in short supply and high demand these days thanks to the COVID-19 crisis. In additions, most places in the United States, in fact, the world, are requiring the use of a face mask in any public place for the duration of the pandemic. But what is one to do if there are no face masks to be found? Why, make one of course! Better yet make one that filters like an N95 and is able to be washed, sterilized, even autoclaved or pressure cooked by using our synthetic filter discs. Let's makes some face masks with filters!
You may have noticed the link on our home page to making masks out of old surgical gowns. This was sent to us by a hospital that is attaching our filter disks to this pattern in order to make back-up masks for their staff. We like this design because it is also designed to fit over prefab N95 masks to help them last longer, should you have some lying around.
One of the ladies on our staff has also found an excellent pattern that she has adapted to fit our synthetic filter discs that allows you to remove the disk for sterilization and wash the mask as needed. This is what our staff is using daily to keep ourselves and your products safe.
She recommends using Craft Passion's Face Mask Pattern because it is easily adaptable for elastics or ties, is a shaped mask, and has patterns available for all sizes from 3-years-old and up.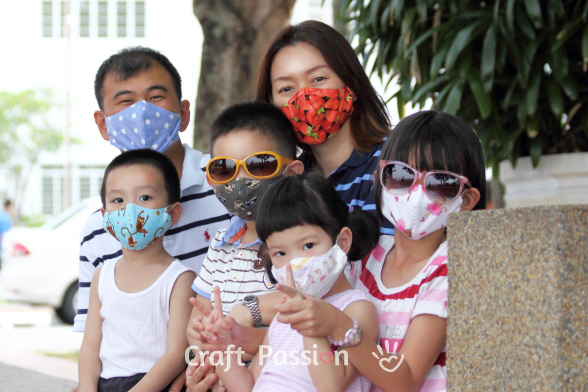 The only adaptation that would be needed would be the addition of a pocket for the filter. Here is what she recommends:
Choose your synthetic filter disk size. She recommends the 70 mm filter disks for kids, teens, and women with smaller faces and/or smaller features. She recommends 90 mm disks for Men, Women, and larger featured Teens.
Get yourself a piece of paper.
Measure out a square that is 2 mm bigger than your filter disc. For 70 mm discs that would be a 90mm (9 cm) x 90 mm (9 cm) square; for 90 mm discs, a 110 mm (11 cm) x 110mm (11 cm) square.
Cut it out.
Use this as your pocket pattern.
Attach to your mask during the lining making phase of making your mask.
When using our filter discs in this pocket the bend in the disc will naturally shape the mask around your face eliminating the need for the wired nose piece.
Here is what the final product looks like:
Follow the sterilization guidelines on the filter disc page.
We hope that this little tutorial helps keep you safe during this crisis. Come back soon for then next post in our Social Distancing Series on growing at home.
Ready to start sewing? Click here to order your filter discs now.