Mushroom Grow Rooms from Myco Supply
Transportable Grow Rooms/Laboratories
Myco Supply is happy to bring you these excellent transportable grow rooms. Each room, made of heavy duty steel and has functional locking doors and gaskets. These rooms are all custom made per our customers specifications and are transportable by using a flat bed trailer, a small crane or a pair of forklifts. These rooms can be used as a secure and feasible means of providing space that's essential for today's cultivator.
The rooms can also be stacked one on top of another and they are also watertight. So humidity levels can be kept high or with a ventilation system installed (optional), humidity levels can be automatically controlled.
Being completely watertight means they can be placed outside in a backyard or in any open area, unaffected by the rain, sleet, snow and elements. And for those in need of security, they can easily be buried underground or placed indoors without attracting much attention.
For a personalized quote or for more information on our grow rooms, please contact us or visit our grow room specifications page.
The bottom left picture is a front interior view of a 20′ shelter with overhead I-Beam. Electrical system includes, 460 volt to 230 volts transformer.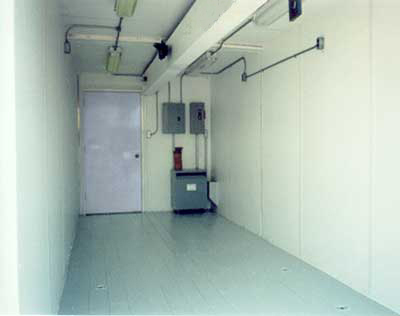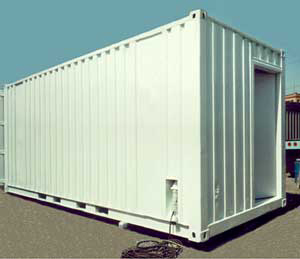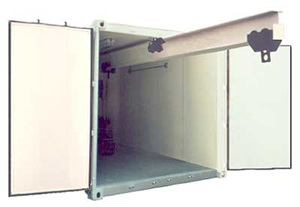 A few examples of our grow rooms/labs
20′ Work Shop, packed full of top quality cabinets and drawers, with locks, designed for secure transportation worldwide.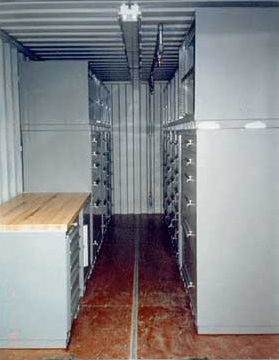 A compact electrical system includes: power entry, circuit breaker, duplex receptacles and a light switch for overhead fluorescent lights.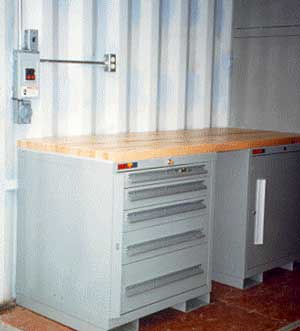 Stainless steel lab sink with safety eye wash.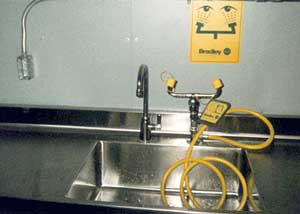 Stainless steel lab sink with safety eye wash.The sink base cabinet can hold a 5 gallon hot water heater and a water filtration unit.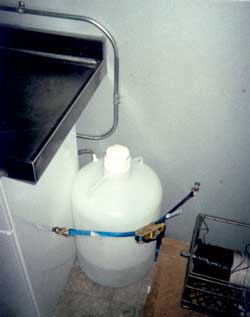 Self contained water supply and waste water discharge system.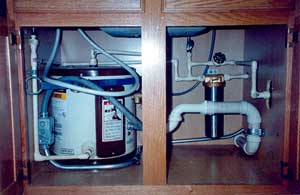 This lab sink has an eye safety wash, mirror, electrical receptacles and a pneumatic air system shown.